Poppy Innovations is changing the way we eat to build healthier communities.
But we can't do it alone. It is through the generosity of sponsors that we have been able to empower Calgarians to actively be involved in producing their own healthy food through activities like gardening, canning and cooking since 2014.
Benefits of Sponsorship
As a sponsor of Poppy Innovations, your organization will be commended for a commitment to the health of Calgarian families and communities as well our local food system. Working together we will continue to cultivate a more sustainable future with communities that are invested in growing, eating and purchasing local food.
Opportunities for Sponsorship
We are currently seeking sponsors for the following programs:
Food sponsor for cooking classes
Kitchen equipment sponsor
Kids gardening program sponsor
The facts:
Despite years of awareness campaigns, the number of obese Canadians continues to rise:
Seven out of 10 children ages 4 to 8, and half of adults, do not eat the recommended amount of vegetables and fruit.
Children who are obese are at increased risk of remaining overweight or obese as adults.
Since 1978 childhood obesity rates have more than doubled. Today 1 out of 3 Canadian children are overweight or obese.
If current trends continue, by 2040, up to 70% of adults aged 40 years will be either overweight or obese.
7.7% of households in Canada (1.9 million people) report being "food insecure" (unable to access adequate food with good nutritional value). Therefore this population has a lower intake of fruits and vegetables, suffer from malnutrition, consume more processed foods, trans fats and sugar.
Our goal is to improve these statistics by teaching Canadians to grow, preserve and prepare healthy and nutritious food.
Our Community Report for 2016 – 2017:
259

children participated in programs with a parent and an additional 54 adults taking classes on their own. That's a 56% increase from 2016. In 2017, we were proud to join up with Strathcona Community Association to offer our programs in another quadrant of the city.
722

children were taught to cook throughout all our programs. This is a 48% increase from 2016.
52

People learning to can & preserve in our classes to store wholesome, seasonal food. A 49% decrease from 2016 showing the effects fo the year's economy and tightening of belts as parents prioritize kids programs over their own.  In 2017 we introduced classes on fermentation with much success as Calgarians seek to further their preserving food skills.
52

Participants attended edible gardening classes to learn about growing their own food. In just the second year of the Cre*Ate Kids Garden Club sponsored by Agrium Inc and Calgary Farmers' Market, participant increased to 115 kids (110% increase from 2016).
100%

Community garden plots were rented.  Growing your own food is increasing in popularity.  In 2017, we had  a school joining our garden and reaping the benefits of their efforts with harvest lunch this Fall.
96%

of past participants surveyed report that they eat healthy more often than before the program. When asked about eating habits prior to the program, 52% reported eating healthy everyday and 8% reported they did not eat healthy very often.
100%

of parents reported a dramatic increase in their confidence of their child's skills in the kitchen. After the six week session all of the parents reported they were either 'confident' or 'quite confident' in their child's cooking ability
463

children (44% increase from 2016) learned how plants grow, how to grow and prepare their own food in our Edible Education program – a great way to reconnect with their food system in hands-on ways.  Each of those 24 classes has had their activity customized to meet their needs and align with their curriculum.
I learned to cook healthier meals for me and my daughter
I would not have thought my nine-year-old could chop, but he learned how to in the the class and now helps with dinner at home!
The class really lit a spark in my children…they love to help in the kitchen now!
We owe a big thanks to our partners including Vivo offering the Healthy Living School through the Calgary Board of Education, Legendary Flatlands 4H Club, Christ the Redeemer's Centre for Learning at Home as well as schools working directly with Poppy Innovations for our success in our Edible Education program this year. 
Advantages of Sponsorship
To continue doing this important work, we need your help.
As a sponsor of Poppy Innovations you empower Calgarians to make healthy food choices for themselves and their families, an impact that will last a lifetime. Each sponsorship opportunity is unique and will be customized to your organization's needs. Here are some of the benefits we offer to our sponsors:
Benefits:
Mention on sponsorship page on Poppy Innovations website
Social media mention on twitter and facebook
Logo on class materials like recipes, nutrition guides etc.
Mention in Poppy Innovations newsletter
Provision of store discount coupons to participants
Class hosted for staff
Promotional item for participants (with donor logo)-cooking, gardening, canning tool
Recipe using donor products
Discount for staff at Poppy events
Banner placement in kitchen or facility
Mention of donor and what they have supplied, during the class
Bigger Benefits:
Joint press release
Speaking opportunity for donor company
Article in newsletter about new sponsorship
Logo on aprons
Naming of event using donor name
Our deepest gratitude to our sponsors assisting in making learning to cook affordable and accessible.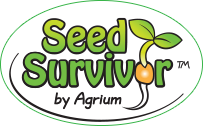 To join our valued sponsors and partners and help change the way we eat, contact Sharon McCormick, Founder & President at [email protected] or 403.919.0176 today.