Developing healthy habits starts at a young age and our parent-child programs is a recipe that works. Cooking is a life skill to set your child up for a healthy lifestyle and learning along with your child means better success in the kitchen. It's also a ton of fun to eat your handiwork! Classes start for kids as young as 4 years old.
Parent & Child Culinary Program (six week program)
Parents and their children learning to cook together is a recipe that works.  In this six-week course, children will develop the fundamentals of cooking and food preparation while parents can support their child in a safe, supervised environment.   Parents and children work together to prepare delicious food to enjoy together in the class while learning about healthy food choices and nutrition. All classes are taught by Dietitians and Nutritionists. Suitable for children 8 years old and above. One parent can register with up to two children.
COST: $275 for one parent and one child ($60 for an additional child). Price includes all food and supplies.
We now carry tools to inspire your youngster to develop their culinary passion. These can be purchased on the online Registration Form.
For kids aged 6+ the Opinel le Petit Chef Knife and finger guard are great tools for your child to develop knife skills.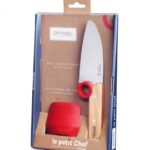 Its rounded off and strong blade is perfect to cut and slice thinly. The educational ring helps to position well fingers and to prevent the hand from sliding on the blade.
Blade length 10 cm
Stainless steel blade is an alloy steel. The addition of chromium increases its resistance to corrosion. Stainless steel does not require any special maintenance.
Handle
Beech is the most commonly used wood for the manufacture of Opinel handles. From France, our beech is hard, durable and easy to work. 
Cooking With Colours
This 4-week cooking program is geared for youngsters aged 4 to 7 with an adult. We believe a colourful plate is a healthy plate! In this class, children and their parent will develop their cooking skills to prepare a recipe highlighting produce of a different colour.  Encouraging children to eat more fruit and vegetables (as well as other yummy ingredients in the recipes), learning nutrients found in various food as well as acquiring culinary skills at a young age will set them up for a healthy lifestyle.  Kids and their parent will taste the fun!
One parent can register with up to two children.
COST: $180 for one parent and child ($40 for an additional child). Price includes food and supplies. 
We carry the tools for your child to develop their culinary skills safely and have fun in the kitchen. These can be purchased on the Registration Form.
Childs Knife Set by Kuhn Rikon comes in blue/green or pink/purple. For ages 3+.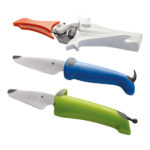 Kinderkitchen® tools are kid-tested and help children learn the importance of eating well. Create memories for the whole family!
The Duck Snippers and Dog Knives are sharp enough to cut food but not small fingers. The rounded tips and guards keep children safe while helping in the kitchen.
Duck Snippers cut herbs and vegetables.
Non-serrated Dog Knife cuts fruit and spreads peanut butter.
Serrated Dog Knife cuts soft-skinned fruits and vegetables.
Kid-friendly.
Japanese stainless steel blades.
Duckbill for snippers covers blades for safe storage.
Dog-eared hand guard on Dog Knives keeps hands safe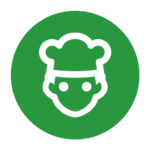 Adult Classes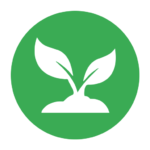 Gardening Classes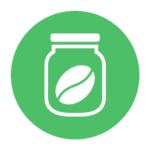 Canning & Preserving Classes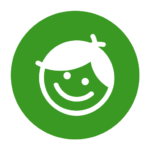 Kids Classes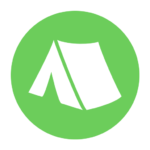 Kids Camps